Best Bass Fishing Rods for Your Collection In 2021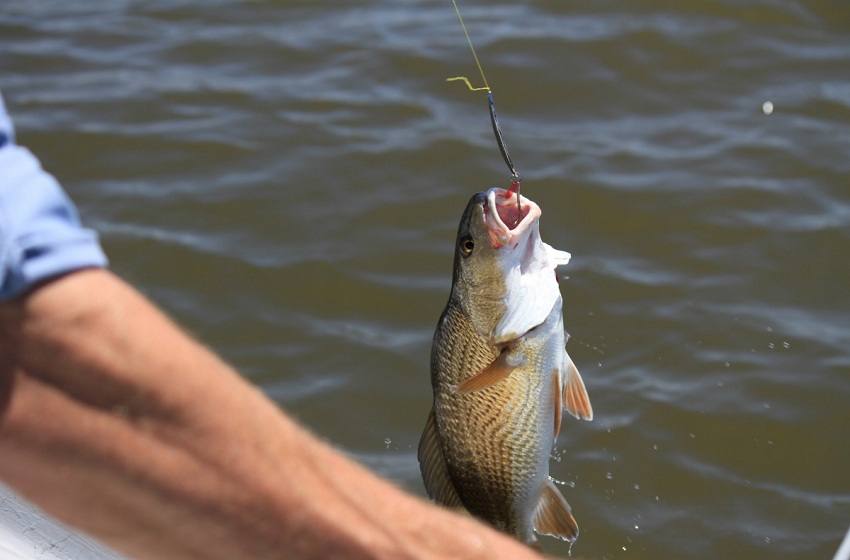 Selection of an ideal bass fishing rod for you is much similar to go on a blind date! You may come across lots of reviews, features, blogs, snapshots but you don't know about it in detail until it comes into your hand and you go on for a try in water.
Let me ask you something! According to you what makes a great fishing rod? Obviously you will start talking about durability, quality, sturdiness, look, style and efficiency. But the right answer will be 'it depends'. It depends on the fishing technique you are familiar with.
Moreover experience plays a vital role in the selection. Fishing rods with advanced features, modern look and style are always there to serve the incredible anglers. Sometimes water type is also taken into consideration. Our suggestion is for the anglers with much experience in various techniques and lures. We have a compilation to guide you in selecting the best fishing rod stating all the nitty-gritty details. We hope it will definitely help you to be an amazing fish catcher! So, have a look at our guide.
Our Top Picks of Best Bass Fishing Rods for the Money
No products found.
In case you are a beginner and do not have that much money to buy finishing rods for all kinds of fishing techniques, you can opt for the Phenix Maxim Casting Rod. The fishing rod is designed to use it with a baitcasting reel. Most of the bass fishermen choose this over others. It comes in various sizes, but the seven-foot three-inch length with medium power is the best in the market to have in your possession.
This fishing rod guaranteed great sensitivity with fast action, and solid hooksets of it especially suit the single-hook lures such as jigs and worms. The model that we are talking about is made up of lightweight, well-balanced carbon fiber, and with that, it has a wrapping of carbon tape construction for added strength and longevity. It also has many other features like the custom-made locking reel seat, the comfortable EVA handle, which is nonslippery, and it also contains SiC guides.
No products found.
The KastKing Perigee II Fishing Rod is the one for them looking for a product that will be worth every penny. It's one of the best that you can find on the internet in the bass fishing rods category. The fishing rod is so good that many reviewers claim there is little to no difference between this rod and their $200+ rods.
It comes in many different sizes; it is completely up to you which one will suit your fishing technique. There are casting and spinning rods available in different sizes such as 6'7″, 7'1″, and 7'4″; in addition to seven-foot two-piece casting or spinning rods, you will get two tips with different powers. You can adjust it while fishing.
All models offer fast action with a pair of versatile medium, medium-light, or medium-heavy power ratings. The blanks are made up of 24-ton carbon fiber for immense strength and durability of the rod. There are few other notable features like Fuji O-ring line guides, an EVA grip, and a hook keeper for safety reasons. High-strength graphite is used to craft the ergonomic reel seat.
No products found.
The Lew's Fishing American Hero Speed 7'6″ Stick are the gold standard for flipping and pitching in heavy cover. The longer length of the fishing rod handle allows for the exact accuracy required for this fishing technique.
While the fast action of these fishing rods used for flipping and pitching offers you to set hooks fast and most efficiently, on the other hand, the heavy power rating is ideal for line weights between twenty to forty pounds.
The thick covering is there to soak all the strain of digging bass, and it reduces the chance of your string to snap before you can catch and land the fish on land. The fishing rod is multifunctional and also multi-layered.
The graphite blank is reinforced in addition to premium resins for structural strength, while the gun smoke stainless steel guides are exceptionally durable and help you in every possible way. With the fishing rod, you will also get a titanium coated hook keeper. In between pitches, you can keep your hook out of the way by simply using the hook keeper.
Other jaws dropping features include the featherweight reel seat crafted by graphite and the split grip handle with a high-density EVA grip that gives you more control over your fishing rod. The amount of the profit gained by selling the fishing rod goes directly to support US military veterans through Lew's American Hero program.
No products found.
One can't argue that it is the most versatile one of all. And, the St. Croix Premier Casting Rod is, if not best, surely one of the best options to use with crankbaits. The length varies from 5.6 up to seven-foot lengths. According to many fishers, the added casting distance in the seven-foot rod makes it the most
suitable for crankbait fishing
. Both the medium and the medium-heavy power versions are suited for this particular type of fishing technique.
Your choice completely depends on the cover you usually use for fishing or according to your probable line weight and lure size. For example, the medium power rod is ideal for eight to fourteen-pound lines, while the medium heavy rod is best suited for 10 to 20-pound lines. It is a great conglomeration of lightness and durability because of the blank's graphite composite construction. The EVA handle is present there for a better grip.
No products found.
This not so good looking fishing stick is a must-have in every brass fisherman's arsenal. You can see it in many different lengths and power ratings in the market, but the 6'6″ medium power model is built to trigger ferocious surface bites using a top water lure. The rod can withstand from eight to seventeen-pound line weights and is designed to
work best with a spinning reel
to allow distance casting with 1/4- to 3/4-ounce lures.
This rod offers you fast and speedy action and naturally comes in two pieces. It is different from the previous models as it is more durable and light. It is made up of 35 percent more graphite than previous models, while the signature Clear Tip design is there to give you magnificent sensitivity. As an added feature, one-piece stainless steel guides mean you don't have to think about your inserts popping out.
No products found.
If spinnerbaits are your first choice, have this seven-foot stick like the Entsport Camo Legend 2-Piece Baitcasting Rod, which will offer you a great casting distance, leverage, and capability speedy retrieve that is the basic requirement of the technique. This fishing equipment is highly portable as it can easily be divided into two smaller pieces, And you will also receive two interchangeable tips with it. One of the two generates medium power for the usage in moderate cover, while the other one offers medium heavy for fighting through the tough cover that spinner baits are known for.
This two-in-one design also is good for your purse and can easily fit into your budget. The rod is made from pure 24-ton carbon fiber, and it is lightweight but strong. The fishing rod produces a minimum fraction because of the stainless steel guides' presence, and a corrosion-resistant aluminum hood heavily protects the reel seat. After a long day of fishing, your hand will not experience fatigue just because of the EVA handle, which has a very high density. The rod comes with a protective bag, and the company also offers a one year warranty.
No products found.
If drop shooting is one of your favorite techniques that consistently works in favor of a spinning rod over a baitcasting rod, then you should spend on this fishing rod.
Spinning rods are the best match and the most compatible
one to work with the light lines most used for drop shot rigs. The St. Croix Triumph Spinning Rod has all the features a fisher will look for before purchasing a new one. It is a classic masterpiece that offers strength, sensitivity.
You can especially set the hook-setting power in various power ranges; you get a variety of action and length combinations to choose from. For the drop-shotting technique, the 6'6″ medium-light power model is the best choice as it also offers fast action. High-quality SCII graphite is used as material to make the rod. It also has a slow cure Flex-Coat finish. Not only it delivers great performance, but the look of it can also attract anyone. St. Croix rods come up with a black-framed aluminum-oxide guide and a Fuji DPS reel seat along with a frosted silver hood.
The handle of the rod is crafted by using premium-quality cork. The company offers you a five year warranty period, in case of any damage you can get a new one within the warranty period. You can also choose between a one-piece and a two-piece rod. It solely depends on the portability of the rod.
No products found.
Are you up for the challenge and willing to use the brass fishing rods. Then you need a light weighted one as the technique demands. As you can get an idea, with the G. Loomis Trout & Panfish Spinning Rod, you cannot catch bigger fishes; but with the strength it possesses because of the decent size bass, you can catch up small fishes using lures.
On the website or the app of Amazon, you can easily find this rod. The rod is available there in different lengths; you can choose one from five to seven feet. Fishers mostly use the longer lengths (6.5 to seven feet) for ultralight fishing as the rod offers a combination of both the flexibility required to use tiny lures and the spine needed for landing bass. The first thing you can experience using this rod is fast action and is designed to lift two to ten-pound lines completely depending on your model choice.
Some models can be broken down into two smaller pieces, which can excite those who love a light setup and like to catch the big ones in a water body with a lightweight fishing rod. The materials are also different if you compare the models. The one you can get from the above-mentioned link is made up of Loomis' signature Fibre Blend. In addition to this, it has a cork grip and a Fuji Alconite Guide.
Last update on 2023-05-15 / Affiliate links / Images from Amazon Product Advertising API
Are you fond of fishing? If you want to catch large fish, you should have the best baitcasting rod in your hand. A good baitcasting rod can make you more confident while fishing. It can help you to catch big fish successfully.
Read more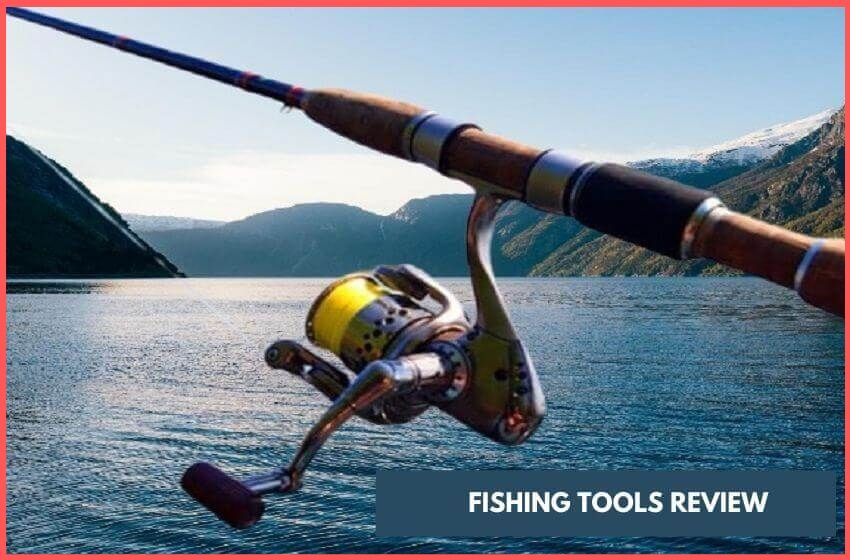 Spinning rods are the most common kind of fishing rods. If you are a beginner, starting with a spinning rod is kind of a custom.
Read more
Recent post