The 7 Best Fishing Apps for for IOS and Android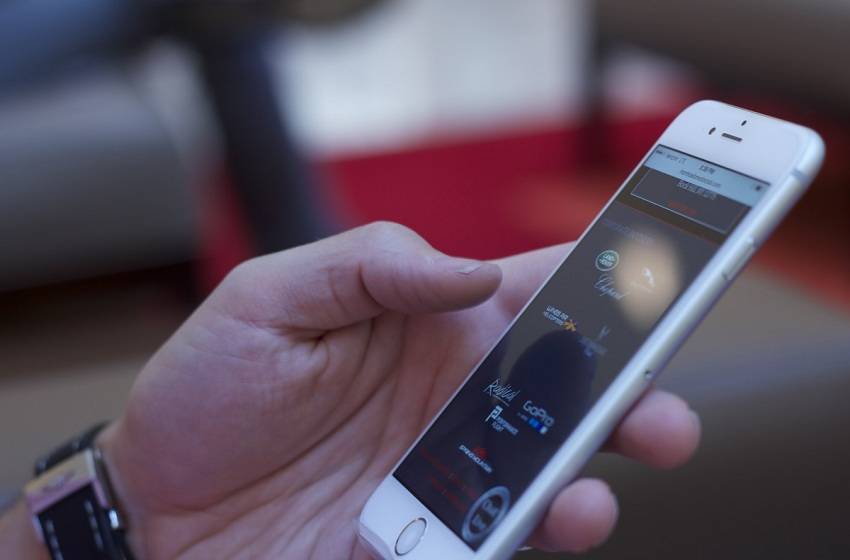 Fishing is a leisure activity enjoyed by a large number of people in the world. It not only serves as a hobby. It also serves the ultimate thinkers who dwell in the deepest strings of thoughts while being equally prompt and patient to catch the fish at the right time. So, fishing in itself should be comfortable to give space to these relaxing moments. For it, the best solution is to get assisted by fishing apps. Below is the list of some of the recommendable fishing apps. The specialties of each app are mentioned for you to choose as per your choice and need.
Best Fish Finder Apps for 2021
Fishidy.
Deeper Smart Sonar.
Fishing And Hunting Solunar Time.
Pro Angler.
Orvis Fly Fishing.
Iangler Tournament.
Fishbrain.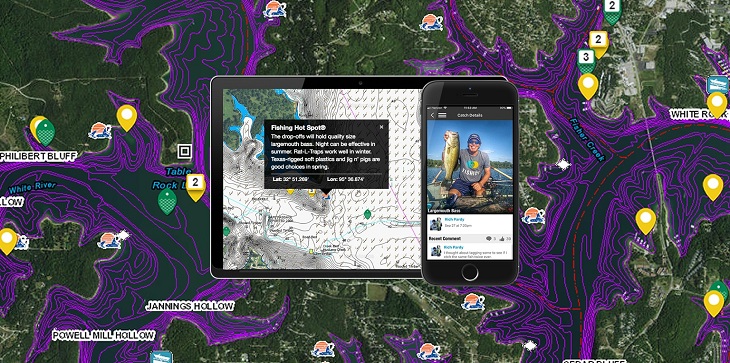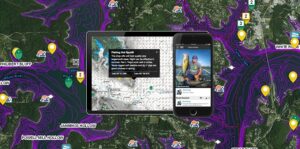 Fishidy is a map-based fishing app. It can be useful for all experience levels, regardless of what it may be. Fishidy is compatible with iOS and Android. It contains more than 20,000 freshwater and 180 saltwater waterways all across America and can serve everyone's needs. The most important thing is that it provides real-time information about the fishing spot you choose. From the seasonal fish to catch patterns, it covers it all. You can also get access to real-time angler activities, which will inspire you to stay in action and never lose the enthusiasm to continue. It gives you an option to store records or logbooks about your catches and share them with other anglers.
This app caters to you with weather variables, underwater structure, and bottom composition. Apart from these, Fishidy gives space for discovery spirits. It provides information about existing hotspots and lets you discover new places, and updates them in your app. If you want, you can keep it secret or share it with some friends. This leads to an easy to use interface, which in return reduces your trial and errors in water. There are two versions available of Fishidy- Free and Premium. With Premium, you can access the GPS coordinates and other details.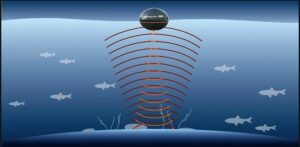 This is a free app which is designed to work with the Deeper's popular fishfinder castable. It has an immense information source ranging from fish location to water depth, temperature to bottom topography. Everything is collected live, displayed on your mobile. The best aspect is the personal customization of this app. You have the authority to set different fish and water depth alarms as well as change display arrangement.
It also gives various scanners, like a narrow beam scanner or wide beam scanner, for precision. You can also change the type of mode you are fishing in, depending on your current location. It can be onshore, boat, or ice fishing. When you choose ice fishing, it tracks your underwater lure and also helps your mark ice-holes for your accuracy. If onshore fishing mode is chosen, it allows you to create a bathymetric lake map. Though the live data is constantly being transmitted through the transducer, this app is specifically made to work without the transducer.
It works offline, too, for serving pre-trip planning. It gives the accurate solunar calendar as well as the weather forecast. Other maps are downloadable, which can be used offline later. With the note function, you can freely record all your catches and share your fish pictures in camera mode for your social circle of anglers.
Fishing and Hunting Solunar Time app predicts the movement and the feeding schedule of all the fishes and animals. It works on the Solunar time theory, which believes that animals and fishes' movement depends on the moon's location and the sun with their body location. With this theory, one can find the perfect time to fish in one region by recording the location either manually or GPS. While you can also bookmark your favorite fishing location and recheck its status anytime you want with just a click.
As per the theory, it is very important to have a clear view of the moon phases since it is an important factor for tracking the fishes' location. It also gives the accurate sunrise and sunset timings of the region you are in. It also charts out the major and minor feeding activities of the specific fish species whichever desires. It is always updating and upgrading its feature with time, and with a new update, it has finally added the feature of tide maps for the saltwater fishermen.
Weather affects the fish behavior very much, so this app offers the current weather information and a five-day forecast for planning a trip accordingly. Fishing and Hunting Solunar Time delivers Free and Pro versions for its users.
As the name suggests, it makes you a pro in saltwater fishing. It delivers all information you need regarding saltwater fishing and making the experience exotic. It covers geographical coordinates, including around 7500 fishing hotspots, giving you various options to choose from. The services don't stop with the information only. IT also renders over 1000 useful services regarding local bait, shops to public launches, and weigh stations as per the recommendation.
It also keeps you updated about the buzz happening in the angler world by updating the weekly location of angler captains. It also uses the solunar theory and also uses tide patterns and weather forecasts for more accuracy. It also is a good source for learning fishing techniques for more than two hundred fish species, mainly saltwater. It is made very easy to navigate among the Federal and State regulations list to make a vigilant angler.
As an extra seasoning, it also provides some regional seafood recipes. Like maximum other top picks, it also allows you to share your catch record with different anglers and license your information. You can upgrade the free version to the paid Live Action and enjoy more benefits.
Sadly, the free version is only available for the iOS device only. It is the favorite among the fly-fishermen because of its tech-savvy nature. You can peacefully create your flies with the guidance of Top 100 Trout Flies by simply searching using name and type. It also gives you animations for knot-tying and casting directly from the Orvis fly fishing schools' directors.
You can also check the glossary as a reference for the animations. As a super-duper benefit, it caters you with podcasts of the fly fishing author Tom Rosenbauer, and many more added each week. Just like a music app, you can save the podcasts and play it anytime you want. It features the reports for over 200 of the best fly fishing spots from the region of North America, Central America, South America, and the United Kingdom. Orvis Fly Fishing app delivers real-time updates to your mobile phones to assist you anytime.
Fishing is about competition too for the anglers, and the iAngler Tournament is specifically designed for this only. It gives you information winning oriented. You can register in tournaments and use your app to update your catch data while still on the water.
You can also compare the statistics of your biggest catch with other anglers in the tournament through the apps live tournament board. You can also see the list of available tournaments in your area so that you can participate with ease. It also keeps on sending you notifications about the local competitions or activities of the tournament.
When you are registered to compete, keep yourself updated with the weather forecast and tide pattern of the location you are competing in. It is also used as an extensive data collector for marine studies.
They have nearly 10 million logged catches as well as more than 10 million users. You can already see how big the circle can be. It is the largest social network for dedicated anglers and a nice platform to showcase your catch. You can get a detailed statistical record for your performances. It has special interactive fishing maps for you to find new spots and get the exact location of other anglers. Fishing is an activity you can equally enjoy alone or with buddies.
This can be a good source to mingle in the angler community. It also gives you a fishing forecast for more than 130 species of fish. It gives you real-life information and also compatible bait setups for each one. The app also has two versions, free and premium, with monthly rentals to comfortably participate in this community angler community.
These are some of the top picks apps. I hope this can be helpful for you to live the life of a pro angler.
Recent post